Five Town CSD Adult & Community Education is an award-winning program. On September 15, 2019, we  celebrated our 50th year of offering both enrichment and workforce classes to the community! Over 2,000 people each year participate in some way in our program, whether it is taking a class or teaching one. Sign up to take a class, offer to teach one, or even just provide us with your thoughts and ideas. We are always looking for ways to improve our already great program. Remember it doesn't matter where you live, you can participate in our adult education program.
In any economy, Adult Education courses are great choices because they are local, affordable, and are designed to fit within your schedule.
Our offices and most of our classes are located at Camden Hills Regional High School on Route 90. Look for the granite Camden Hills Regional High School sign.
Our Group:
David Watts, Director –       david.watts@fivetowns.net
David Watts was previously with RSU5 located in Freeport where he was the Director of Community Programs. He has over 35 years' experience in a variety of roles, including adult education, music education, facility management, banking, appraising, commercial real estate development, and arts management. In addition, he has been a music director and performer his entire adult life.
Elyse Socker, Program Manager – elyse.socker@fivetowns.net
Elyse began as Evening Secretary in late September 2007, becoming Program Manager in December 2007.  Elyse grew up in Massachusetts, spent 20 years in South Florida managing the Doubleday Bookshop in Palm Beach, then happily moved to Maine with her husband and son in 1997. After 30 years of bookselling, she moved into her current job, which she loves for the community connections, many opportunities to help people, and the fact there is never a dull moment!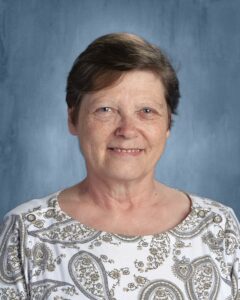 Beverly Shejen, Evening Secretary –beverly.shejen@fivetowns.net
Beverly worked 10 years for the Maine Public Utilities Commission; prior to that she worked for the Secretary of State's Elections Division and spent several years in both the Camden and Appleton Town Offices.  Beverly has brought a wealth of office and management experience, as well as patient customer service skills – and much enthusiasm. She also teaches our beginner quilting classes!
For information about our Learning Center academic instructors, click here.
Contact us if you have any questions or feedback about our program or the web site.
Telephone number: 236-7800 ext. 5
Email: adulted@fivetowns.net
Fax: 230-1059
Who is MidCoast 7? We are the Maine Department of Education sanctioned Adult and Career Education programs located in Waldo, Knox, Lincoln, and Sagadahoc Counties. We provide collaborative and seamless educational opportunities throughout our region. Rest assured, no matter where you are located, we are here to help you meet your career and educational goals. Call your local Adult Education Program.
Belfast Adult Education
RSU 3 Adult Education, Thorndike
Five Town CSD Adult Education, Rockport/Camden
Mid-Coast School of Technology Adult Education
RSU 13 Adult Education, Rockland
RSU 40 Adult Education, Waldoboro
RSU 12 Adult Education, Somerville
Central Lincoln County Adult Education, Damariscotta
Boothbay Regional Adult Education
Merrymeeting Adult Education, Topsham/Bath